Our Services
Web Design & Development: Make your organizational website to showcase your services and organizational activities online. A website can help your business by presenting your services and any other important information you want your visitors to have access to.


Software Development: Business oriented softwares for income, bank transactions, expenses, reports, analysis and many more...


Web Hosting( $1.5 for Windows & Linux ): A web hosting service that allows individuals and organizations to make their website accessible via the World Wide Web.



Note: 24*7 support. Call- +91 9525894111
Our Services
Study materials with Online Class room: USABG-BOYS are providing reading materials to learn Software and Website Design & Development by videos, pdf, doc.


What's more:
Database Development- for Database Driven Websites, talk to us! USABG-BOYS use MySQL, Sql Server for database development at relatively little cost.


Apps- With years of experience in designing, developing and maintaining software products in various verticals, USABG-BOYS is now capable for Game software, Networking


or site management, website tracking, etc.



Note: 24*7 support. Call- +91 9525894111
We welcome to the World's one of the BEST Online IT Services Provider!!

USABG- BOYS
Contact: +91 9525894111
Online Class Room
Website Design & Development: on PHP, ASP.NET, HTML, CSS, JQUERY with Database. Let's Checkout..


Software Development: on VB.NET, C#, JAVA with Database. Let's Checkout..


Database: on My SQL, SQL Server, Oracle, MS Access. Let's Checkout..



Note: You'll get study materials in .pdf, .doc, video files format
Online Class Room
What's more:
Software Engineering- full concept for developing Software, Games, Applications, etc. Let's Checkout..


Basic of Networkings- full concept for desigining and developing Website ( Static or Dynamic ). Let's Checkout..


or Hacking, Site Management, Website Tracking, etc. Let's Checkout..



Note: You'll get study materials in .pdf, .doc, video files format
We welcome to the World's one of the BEST Online IT Services Provider!!

USABG- BOYS
Contact: +91 9525894111
About USABG-BOYS
Who we are: BEST Online IT Services Provider Worldwide!! USABG-BOYS maintains more like


Quality: at USABG-BOYS, we maintain the U.S. standards for website & software developments with skilled Professional management team members.


Commitment: USABG-BOYS Technology gives you instant access to ensure that your Project is on track all the time with letest trends in technology.



Note: USABG-BOYS Owner has specialized Website Engineers, Software Engineers, Hostings, Website Managers, Hackers, Network Trackers, etc..
About USABG-BOYS
Security: USABG-BOYS Technology support and adhere to industry standards that protect you and your interests. Non-disclosure agreements, signed by us for all contracts, offer you additional security and allow you to work with confidence and peace of mind.


What's more:
Cost Efficiency- Website at- $20.5 with Hosting, Software at- $35.5, Hosting at- $4.5 and many more...


Long Term Relationships- Customer service and satisfaction are critical to the success of our business. Your projects are important to you, and you are important to us that's why USABG-BOYS Technology recognizes with exceptional service that builds superior satisfaction for long-lasting relationships.
We welcome to the World's one of the BEST Online IT Services Provider!!

USABG- BOYS
Contact: +91 9525894111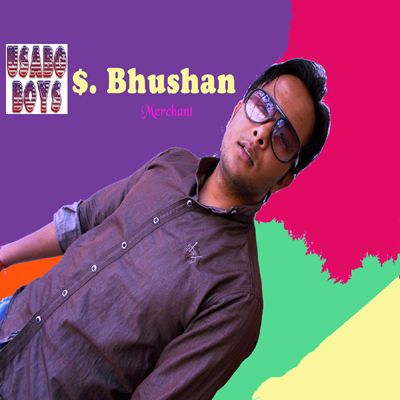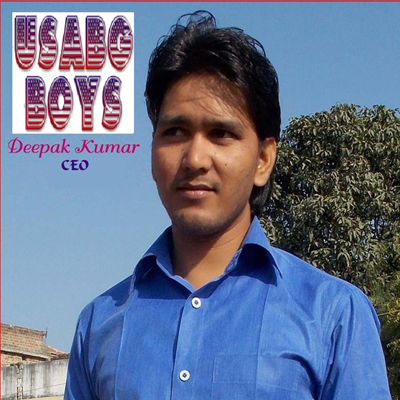 We welcome to the World's one of the BEST Online IT Services Provider!!

USABG- BOYS
Contact: +91 9525894111
Latest Thinking
Project Trainings: on Website( PHP, ASP.NET, JSP ), Windows Soft( VB.NET, C#, JAVA ) and Database( My SQL, SQL Server, Oracle, MS Access ). Recently, Project Training at Vinoba Bhave University on Mall Management System.


Android or Windows Mobiles: USABG-BOYS are going to launch Android and Windows mobile on low pricing.


Ethical or Non-Ethical Hacking: you can download our video materials or directly contact us.


Cloud Computing: USABG-BOYS has provided study materials for cloud computing or you can get training by USABG-BOYS
Latest Thinking
Branch Offices: USABG-BOYS branches are ongoing mode. USABG-BOYS are going to open our more branch offices in Mumbai, Punjab, Bihar & Jharkhand, etc..




Note: USABG-BOYS has latest technology trends to suit your Business(Professional)needs.
We welcome to the World's one of the BEST Online IT Services Provider!!

USABG- BOYS
Contact: +91 9525894111
Contact us
Mobile(s): +91 9546205063(Pune),
+91 9525894111(Jharkhand, Bihar).


Email(s): www.sbhushan@gmail.com




Note: A website couldn't be just a business booster; it could also add height to your prestige. USABG-BOYS will provide you amazing Website design patterns, Business-oriented Software, study materials, hacking notes, and to make you professional. So, be in touch
Contact us
Head Office( Pune ): Deepak, Shellar Complex, Flat No. G-3, Plot No-7, Near Krishna Hospital, Paud Road, Kothrud, Pune, Maharashtra- 411029.


Branch Office(s):
Jharkhand( Hazaribag )- S.Bhushan Kumar,
Jhanda Chowk Road, Hazaribag- 825301


Branch office(s) ongoing mode: Bangalore, Delhi, Panjab, Bihar(Gaya, Patna), Jharkhand(Jhumri Tilaiya, Chatra, Bokaro, Dhanbad, Ranchi, etc)
We welcome to the World's one of the BEST Online IT Services Provider!!

USABG- BOYS
Contact: +91 9525894111